Metasurfaces and Metamaterials
We have introduced the concept of
nonperiodic metamaterials and
metasurfaces with controlled variations
along an axis of choice, providing new
degrees of freedom for light manipulation at
the nanoscale.
Cloaking and Invisibility
One of the most exciting applications of metamaterials:
our group has pioneered the
use of

plasmonic

and

mantle
cloaks for drastic scattering
suppression of radio-waves,
infrared, matter, sound and light waves.

Introducing Cloaking (TACC video)
Metamaterial Devices and Components
Our group has proposed several exciting
concepts to apply metamaterials and
plasmonics for novel devices to manipulate,
process and tailor radio-waves, THz,
infrared, optical and sound signals.
Optical Nanoantennas and Nanocircuits
We have put forward several innovative
concepts to tailor emission, radiation,
scattering, absorption and optical signal
processing at the nanoscale, inspired to the
established concepts of radio-frequency
antennas and circuits.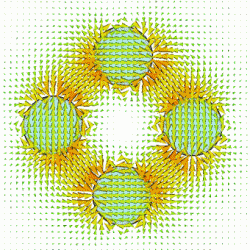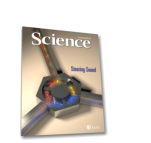 Welcome to

Andrea Alù's research group webpage
Andrea Alù

is an

Associate Professor

, and the

Cockrell Family Dean's Chair in Engineering Excellence Fellow

,
in the

Department of Electrical and Computer Engineering

at

The University of Texas at Austin

in Austin, TX, USA.
In 2015, he is also

KNAW (Royal Netherlands Academy of Science) Visiting Professor

at the

AMOLF Insttitute

in Amsterdam.
He is affiliated with the

Wireless Networking and Communications Group

, an interdisciplinary center for research and education based
in UT Austin with an emphasis on industrial relevance, and with the

Applied Research Laboratories

at UT Austin.
His research interests span over a broad range of technical areas, including applied electromagnetics, nano-optics and nanophotonics,
microwave, THz, infrared, optical and acoustic metamaterials and metasurfaces, plasmonics, nonlinearities and nonreciprocity, cloaking
and scattering, acoustics, optical nanocircuits and nanoantennas.




















May 9, 2016:

Francesco Monticone has received the
WNCG Student Leadership Award from the Wireless
Networking and Coimmunications Group at UT
Austin.
May 5, 2016:

Andrea Alù
has been appointed Simons
Investigator in Physics. This
program aims to provide a
stable base of support for
outstanding scientists, enabling them to undertake
long-term (up to 10 years) investigations of the
fundamental questions in their fields.
April 19, 2016:

Ahmed Kord has received a 2016
Qualcomm Innovation Fellowship for the project
'Fully-Integrated Reconfigurable Magnet-less Non-
reciprocal Components for Next-Generation Wireless
Communication Systems', in collaboration with
Columbia University.
April 19, 2016:

Our paper on
plasmonic NEMS for infrared
sensing, in collaboration with Prof.
Rinaldi at NEU, has been
published in Nature
Communications.
April 8, 2016:

Our Multidisciplinary
University Research Initiative (MURI)
proposal on Ultralow Power, Ultrafast,
Integrated Nano-Optoelectronics has
been selected for award by the U.S.
Department of Defense.