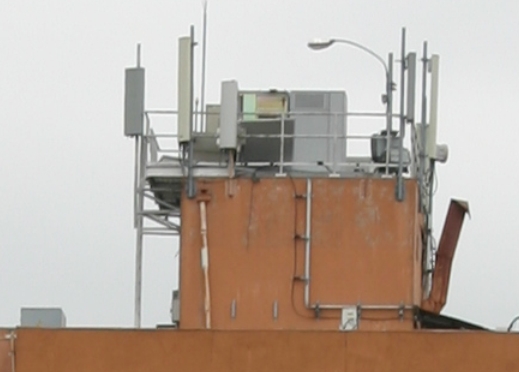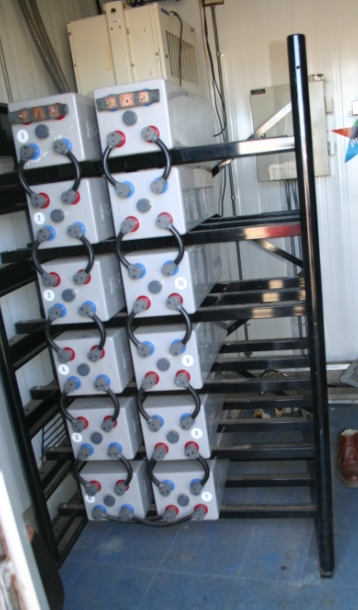 The base station on the left shows clear signs of damage, the most evident of those is the fallen door. Some inadequate battery rack and anchoring is exemplified on the right.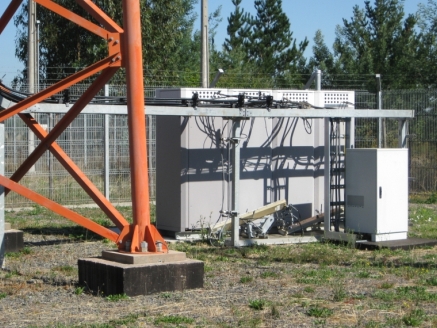 A common problem was fallen or misaligned antennas exemplified with these photos. The one of the left shows antennas on the ground, while the one on the right shows technicians working on top of a tower.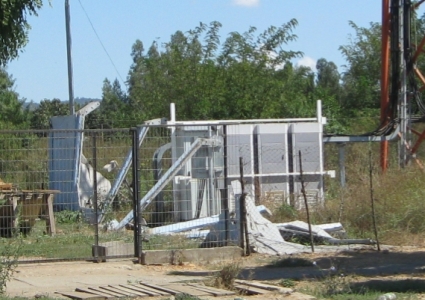 A few base stations were affected by falling walls.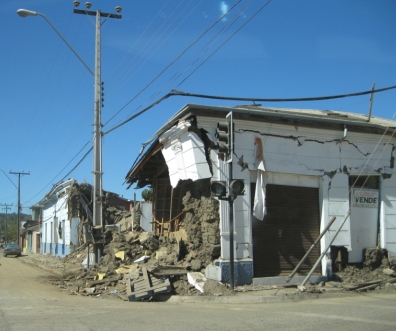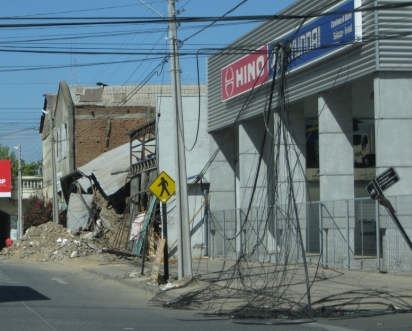 Poles are made of concrete so most of them were able to resist debris from falling structures nearby, as shown in these two photos. More common was failures due to damaged drops as the photo on the right exemplifies. Most of the damaged poles were found in areas affected by the tsunami, as exemplified in the next 4 photos: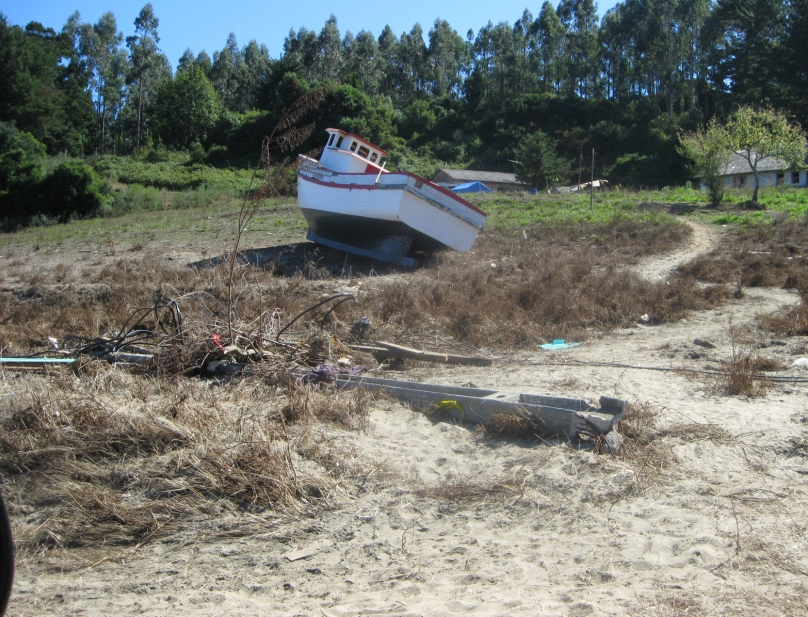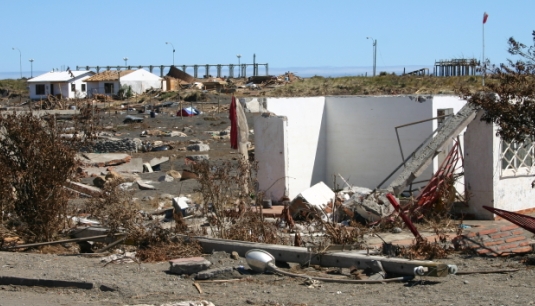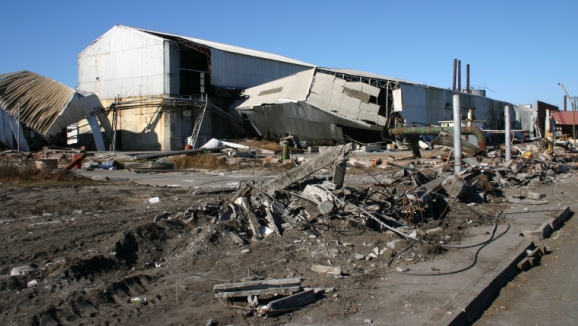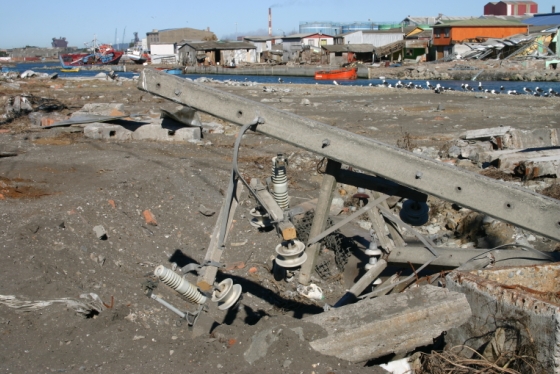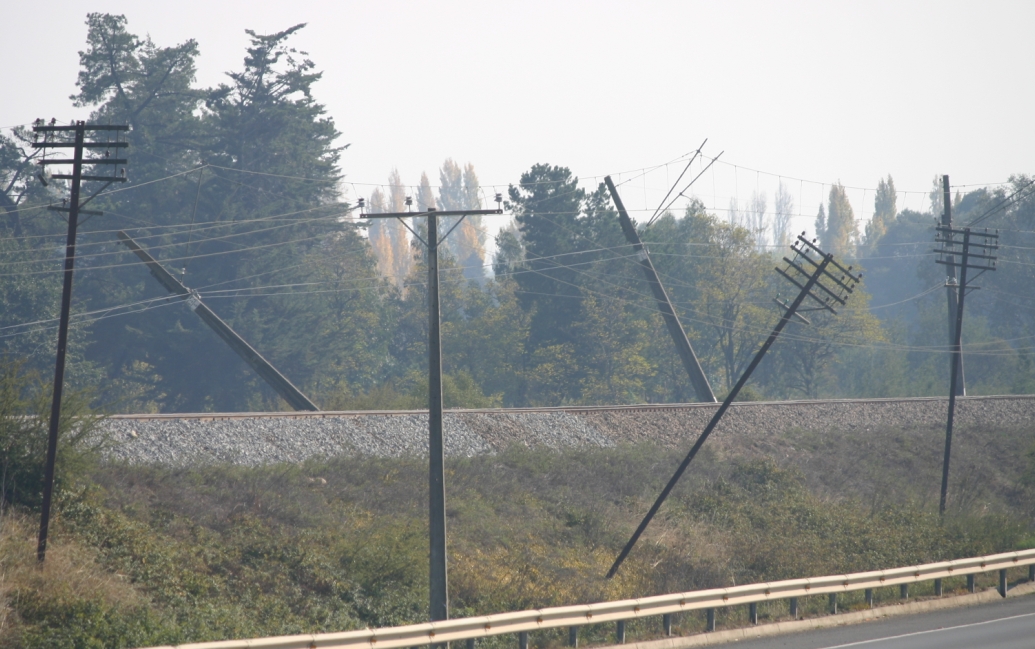 In some areas poles were affected by ground movement.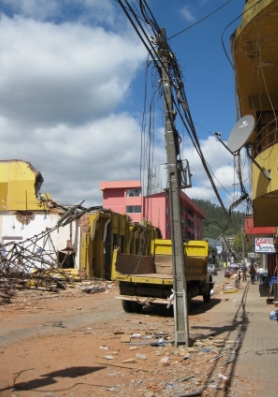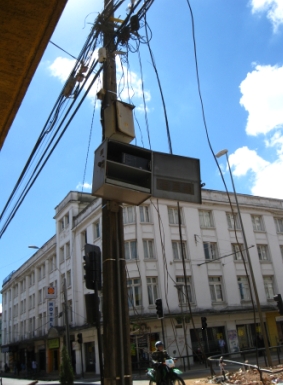 Two views of a CATV UPS in Concepcion. It is unclear if the batteries were missing because they felt during the earthquake or because they were stolen.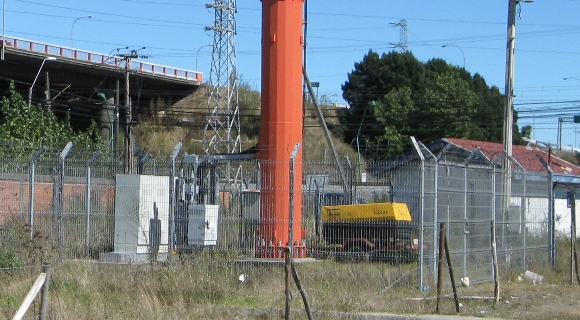 One of the relatively few cell sites with portable gensets. This one was south of Concepcion Airport.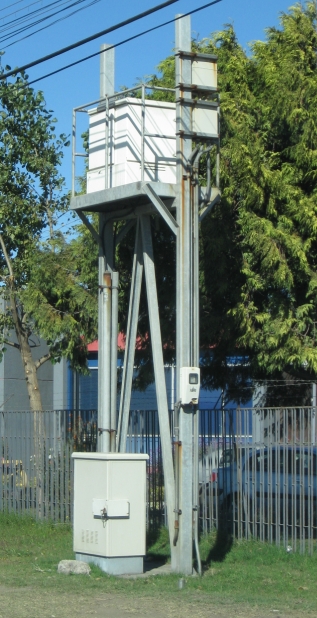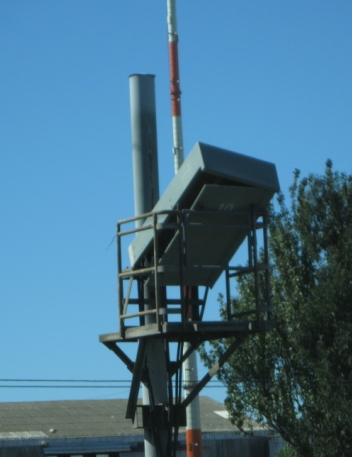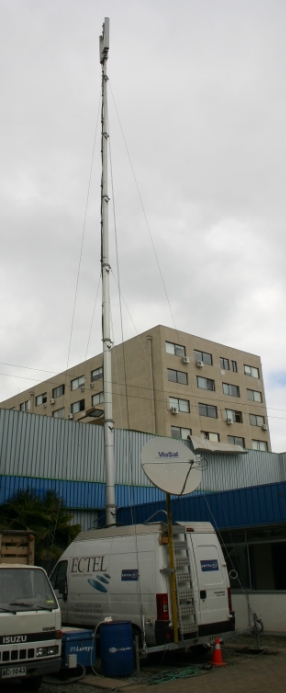 Some common views after hurricanes in the US, but not as common in Chile. From left to right a DLC remote terminal, a damaged SAI, and a COW.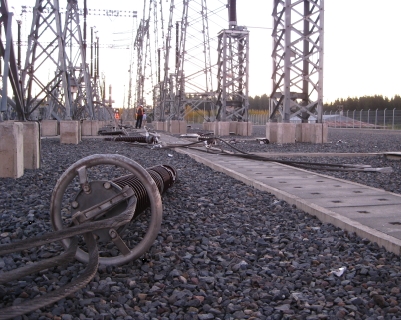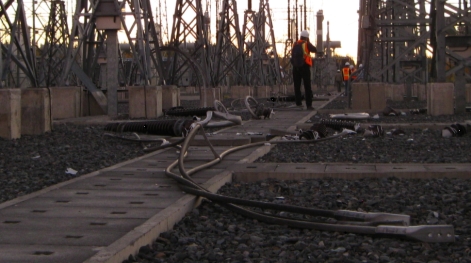 These two were pictures from the only substation were there was some concentrated (but not critical) damage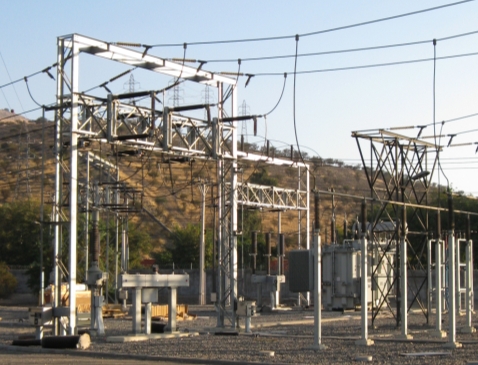 One substation with damage to the circuit breaker on the left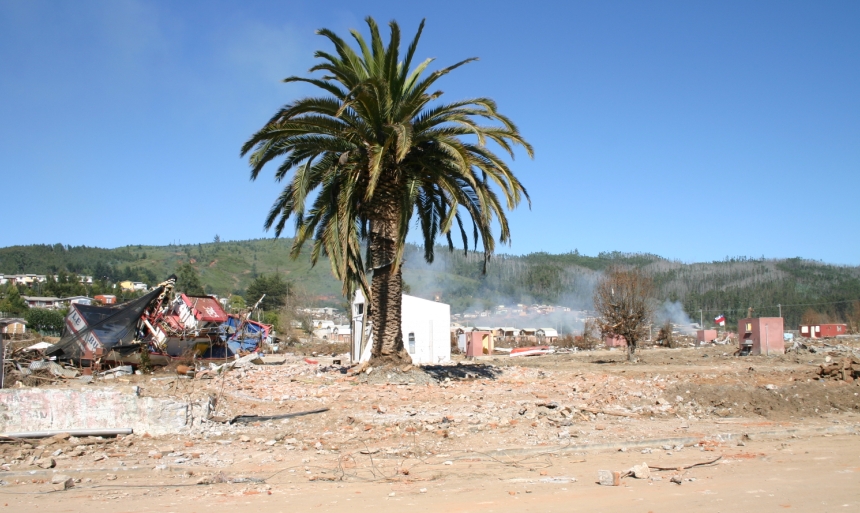 Dichato, destroyed by the tsunami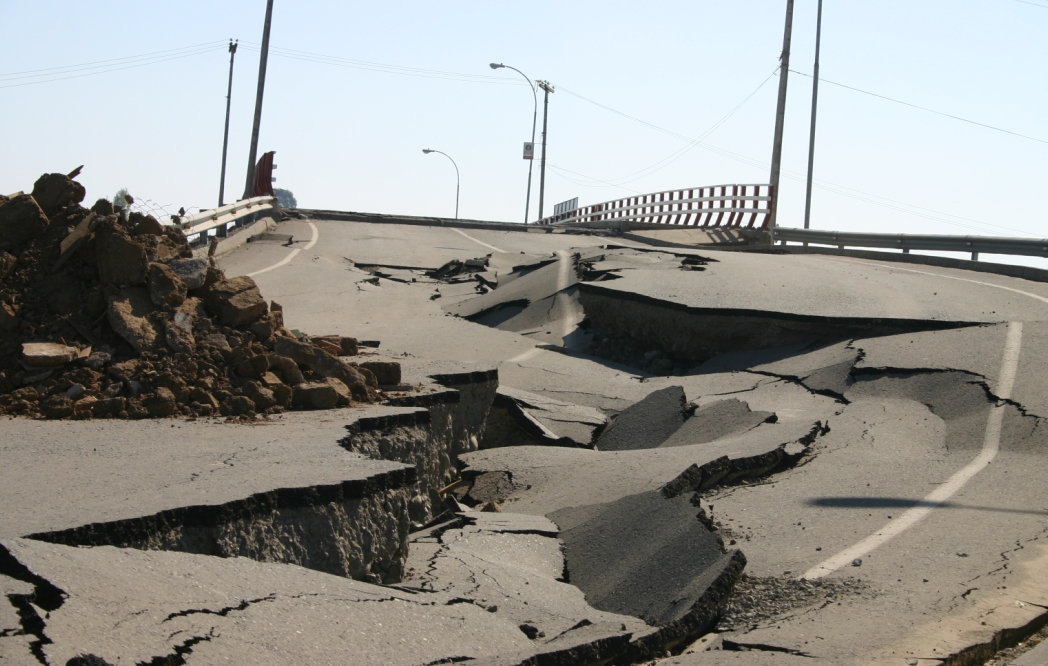 A road south of Linares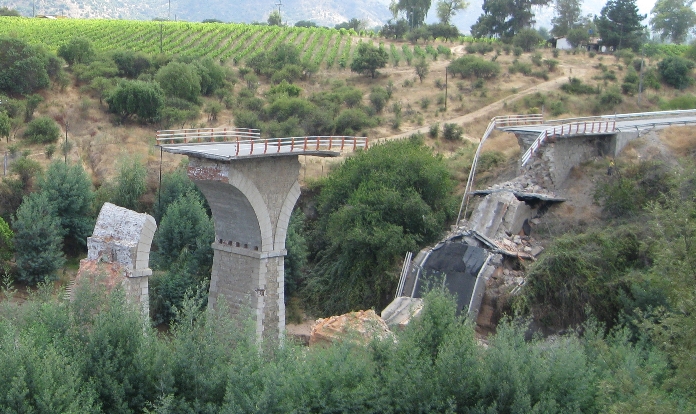 Rio Claro Bridge on Hwy. 5 south bound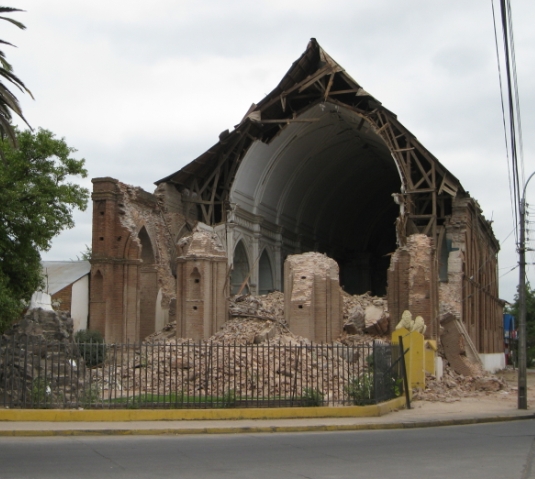 A church in Curico.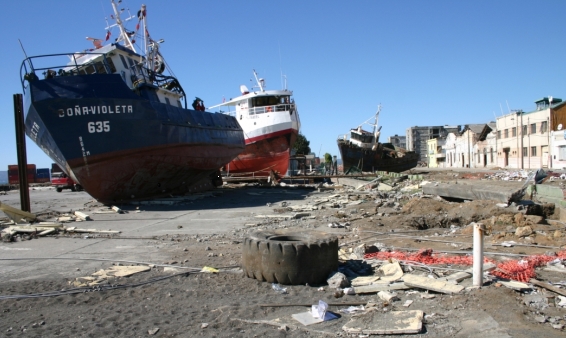 Shipping boats carried inland by the tsunami in Talcahuano
The fishers wharf in Coronel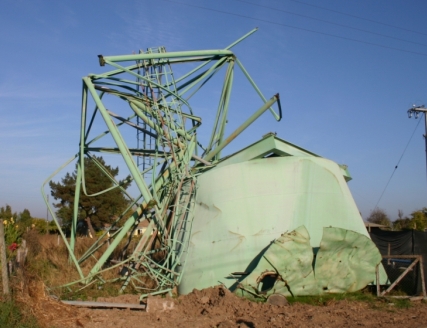 A collapsed water tank

Talcahuano port with sunken ships and floating containers due to the tsunami.
© 2010 Alexis Kwasinski
DISCLAIMER: Any opinions, findings, conclusions, and information are those of the author (i.e. me, Alexis Kwasinski) and do not necessarily reflect the views of The University of Texas at Austin or any other organization, institution or party. The accuracy of the information in this website is not guaranteed at any point in time. This website has no control or responsibility over the information you access via outbound link(s). All trademarks, copyrights, registered names, logos and marks used or cited by this website are the property of their respective owners.
Copyright © 2010. All rights reserved.