This page has some sample images of the damage caused to telecommunications ingrastructure.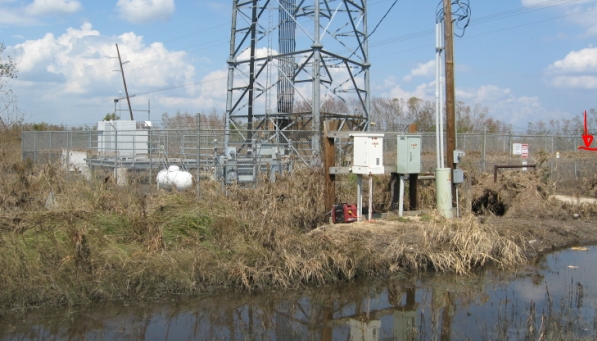 This cell site and the DLC in the foreground were destroyed. The arrow indicates the storm surge height, clearly above the equipment level.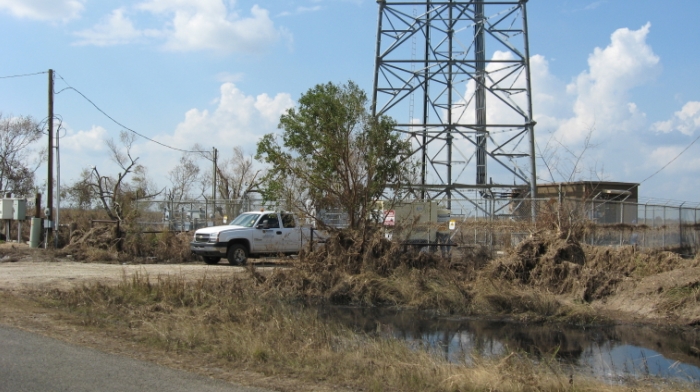 Another photo of the same cell site
One cell site very well constructed that escaped damage. Still one of the base stations may have lost service due to lack of power because it doesn't have a fixed generator.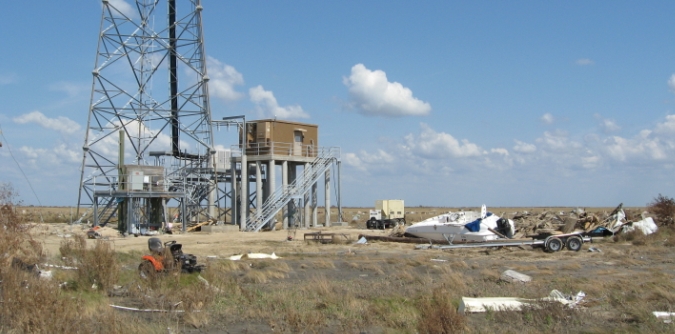 This cell site escaped major damage.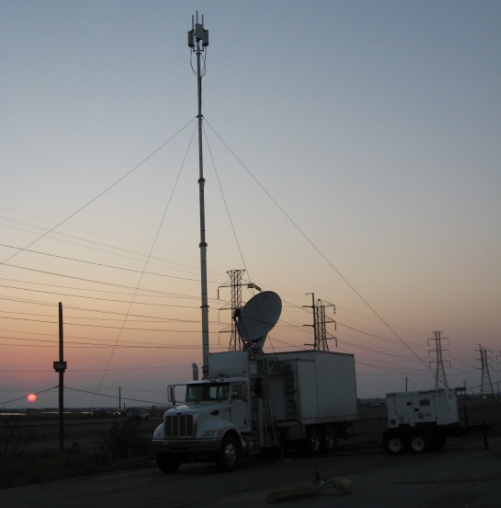 An AT&T
cow
and the Sun.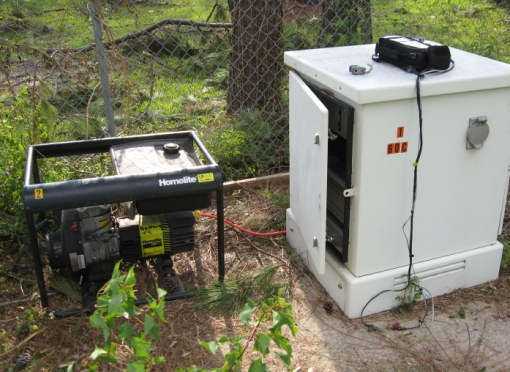 This DLC lost service because the genset failed.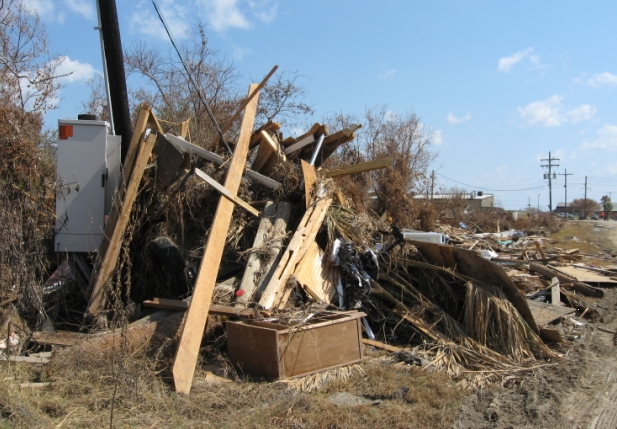 A DLC covered in debris.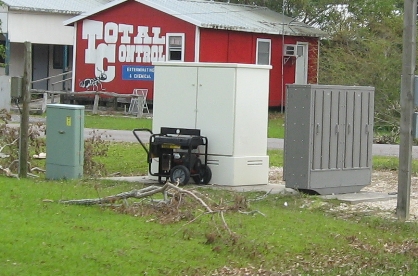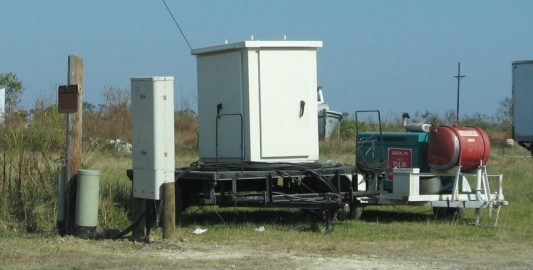 Some more pictures of DLCs with small gensets
. The DLC on the right was a temporary installation.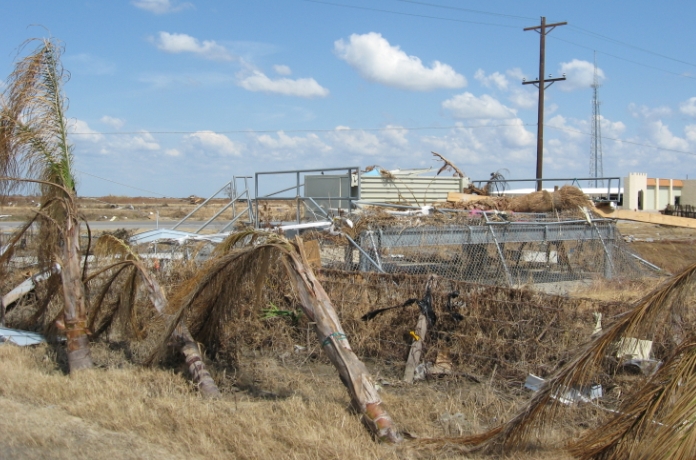 A destroyed DLC.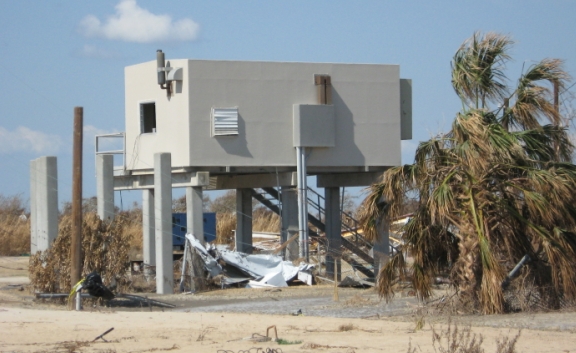 Cameron communications remote switch (likely damaged).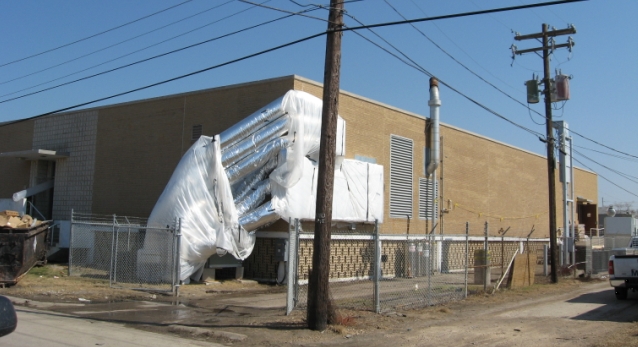 AT&T Sherwood's central office (destroyed).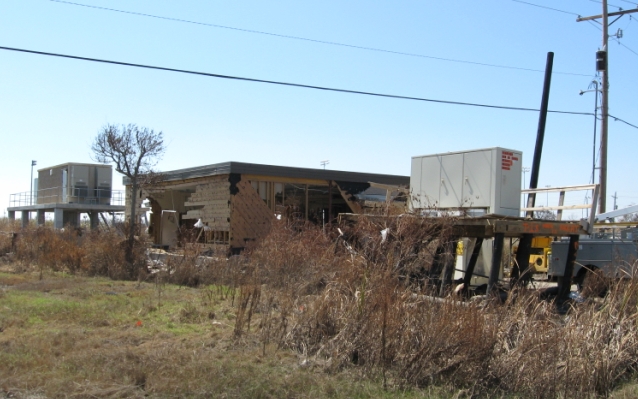 AT&T's Sabine's CO. The old building flooded by Rita was destroyed by Ike. The DLC installed after Rita was also destroyed.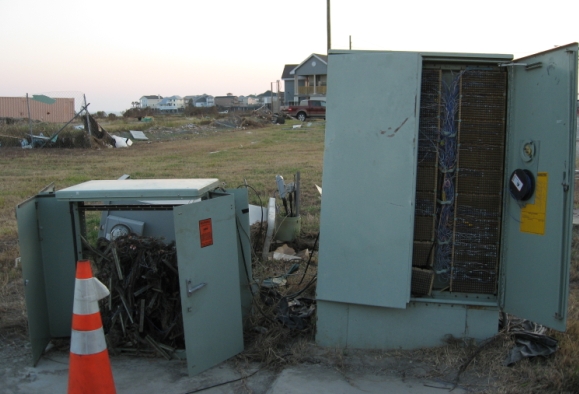 One of many destroyed service area interfaces (SAIs)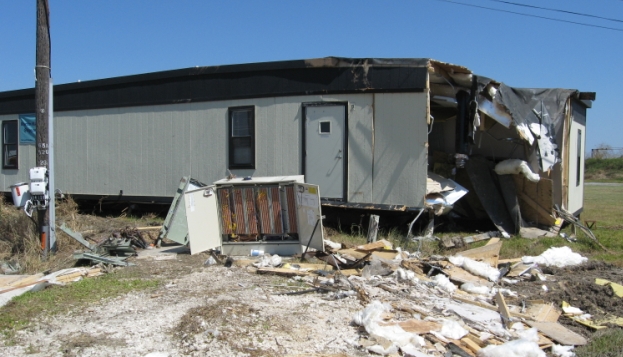 Another destroyed SAI with line multiplexers also destroyed.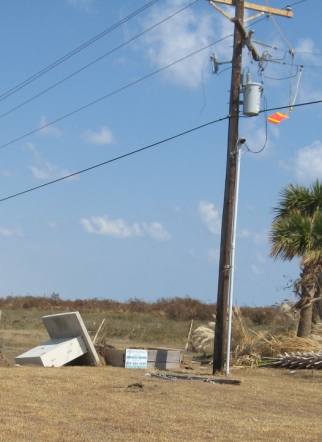 Another destoyed SAI.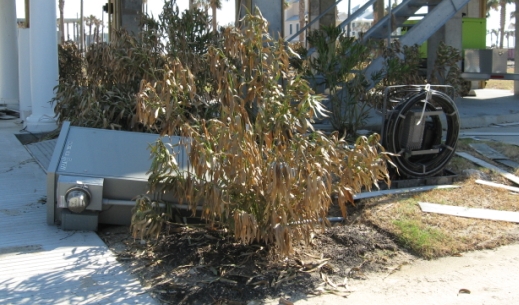 A CATV remote terminal destoyed.
© 2008 Alexis Kwasinski
DISCLAIMER: Any opinions, findings, conclusions, and information are those of the author (i.e. me, Alexis Kwasinski) and do not necessarily reflect the views of The University of Texas at Austin or any other organization, institution or party. The accuracy of the information in this website is not guaranteed at any point in time. This website has no control or responsibility over the information you access via outbound link(s). All trademarks, copyrights, registered names, logos and marks used or cited by this website are the property of their respective owners.
Copyright © 2008. All rights reserved.