Jan McKeachie Johnston
I am a studio potter in rural Wisconsin. My work is functional, made either on a Leach style potter's wheel or with slabs of clay, or a combination of the two. I also enjoy using a pool cue to create forms from coils or cones of clay. A few of my strongest influences are African Art, the pottery and Art of the Minoan culture, American Indian Art, and pots from the Japanese Folk Art tradition. I fire my work in a wood fueled Noborigama kiln and a gas reduction kiln. I am excited by the inherent vitality which clay possesses as a material and about moving and marking it in a way that brings, I hope, a fresh and immediate feeling to it. Working with clay brings me much joy and fulfillment.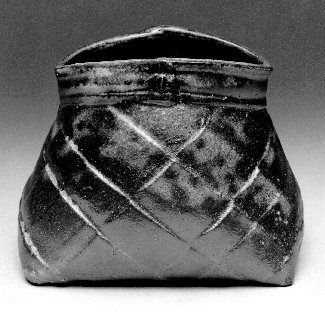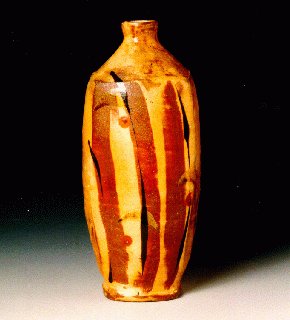 Will Ruggles and Douglass Rankin
The forms of these pots and the processes used to make them are derived from folk traditions. We feel that the simple pots of the preindustrial age embody a feeling of warmth and friendliness from their pure functional intent and the simple processes of their making. In our attempt to emulate the vigor and spontaneity of folk pots, we have adopted processes based on low technology. These include mixing the clay and glazes by hand, working on kick powered wheels, and firing with wood. The resulting pots are different from those of the past, but our intention to make a lively utilitarian pot is similar. Your use and enjoyment of our work is the completion of this process.