! --- ISCN Newsletter File --- > <! --- by Janez Hrastnik --- > <! --- and Reinhard Urban --- > <! --- (bahamas@iscn.ie or) --- > <! --- (bahamas@sbox.tu-graz.ac.at) --- >
International Software Process Association (ISPA)
---
<! --- Structure, Beginning --- >
---
| | |
| --- | --- |
| author(s): | Tilo Messer |
| title: | The Siemens Improvement Method - From Assessment to Improvement Strategies |
| organisation(s): | Siemens AG, Corporate Research and Development Application Center Software |
| copyright: | ISCN Ltd. |
---
---
---
The Siemens Improvement Method -
From Assessment to Improvement Strategies
This is a shortened version of the paper published in ISCN '96 conference proceedings.

The focus of this paper is on the support of the Siemens divisions when they start and perform their improvement programs and on the experiences with the coaching activities made by the process improvement managers from the Application Center Software.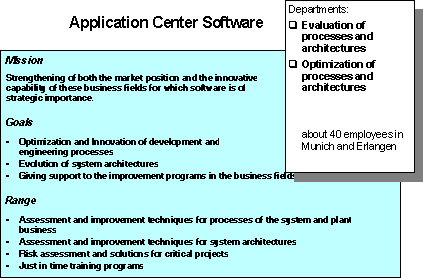 Figure 1: Profile of the Application Center Software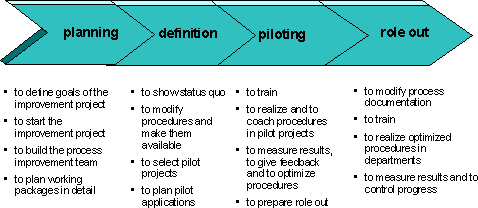 Figure 2: 4 phases of an improvement project
Experiences with Process Improvement Projects

Up to now more than 70 projects' processes have been covered by Siemens Process Assessments. For most of them an improvement program started soon after the assessment has been finished. The following branches (examples) are covered by assessments as well as improvement programs:


telecommunications (switching, mobiles, devices)
power supply and power distribution
automation
traffic systems
medical systems
automotive control systems
installation systems
air control systems
workstation development (operating systems)


The assessments have taken place at company sites in Austria, Brasil, France, Germany, Italy, Switzerland, U.K. and USA.

Regarding the improvement projects which succeed after an assessment we have made the following experiences (excerpt from long version):



The improvement project should be started immediately after the assessment has been finished.

If the time slot between the assessment and the improvement project is too large the motivation to start decreases dramatically because of daily work is getting continuously more important. The management has to be convinced once again to support strongly the improvement project. We try to start the improvement project by a regular kick off meeting within at least two months after the assessment has been finished.

Participants of assessments support the improvement project themselves.

The employees who are directly involved in the assessment have the possibility to propose improvement activities and measures regarding their own work environment. These improvement proposals are directly put into the results of the assessment. They clearly see the advantages of improvements and of activities which overcome barriers and make things easier. The more extensive developers are interviewed the higher the acceptance of the recommended improvement activities is.


It is helpful to involve in the process improvement team (project team of the improvement project) colleagues who have been participated in the assessment, champions who have deep technical experience and expertise as well as opinion leaders who are key persons for getting wide support within the organisation.


Success has to be measurable.

The improvement project is successful if the improvement actions which are realized lead to significant increase of efficiency in daily work. This means that every person involved in a pilot project at least must get the feeling (measurable?) that his work can be done more efficiently caused by the improvement actions.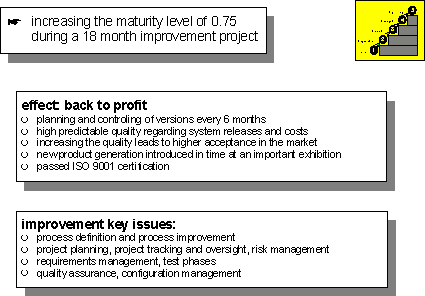 Figure 3: Example of an successful improvement project within Siemens

<! --- Structure, End --- >
---
ISPA Homepage
- This information last updated October 1997
Copyright © 1996-7. All rights reserved.